Starting early in the morning on Saturday the 20th, athletes from all around Hampton Roads and beyond will be filing into the Hampton Roads Convention Center to compete at the Team Grit Competition as part of the 2018 Grit Fitness Festival.  Throughout the day (and on Sunday for other divisions), athletes will be competing against the other teams within their division in 3 workouts plus a final event. Who will make it to the final?  I might be able to make a guess by looking into the coolers they're rolling in behind them.
If you are one the athletes competing on these teams, you are going to want to be fueled up strong to keep your performance top notch!  If your team rolls in with a cooler full of these goods, you'll have a good chance at taking the top podium spot! (I am not liable for any short comings when following these guidelines, but if you do win that fat Elite prize purse I will take a percentage as you see fit 😉 )
Hydration
The weather outside may be freezing but the Convention Center will be heating up as athletes give full effort into each and every second on the competition floor!  Sweating, heavy breathing and high exertion means your body will be on the verge of dehydration if you're not replenishing it!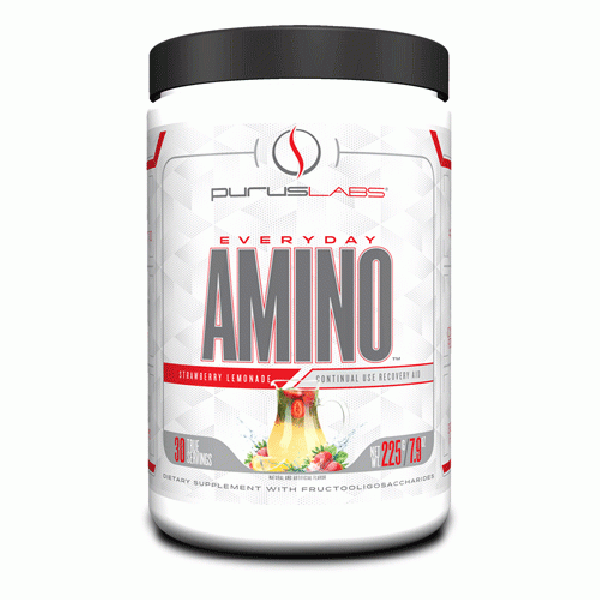 Not only will you be needing water – about 18-24oz per hour is recommended – but electrolytes are also extremely important for your hydration status and performance!  Electrolytes include minerals like sodium, potassium, and magnesium help with your cell's retention of the water you'll also be drinking.  Beverages like sports drinks (Gatorade or Powerade), some Amino Acid drinks (Like Purus Labs Everyday Amino), or even Pedialyte can help replenish the electrolytes lost through your sweat!  Sports drinks tend to be higher in carbohydrates from sugars, you'll read below why today is the day to drink them! Also, electrolytes are crucial for the function of muscle contraction, they dictate the frequency and power that a muscle can contract all the way down at the smallest level.
Carbohydrates
Speaking of the smallest level, your muscles also need energy – a particular type of energy – when "doing fitness" at a high level.  When carbohydrates are eaten, they are broken down into glucose in the blood stream which is then taken up by working muscles to create ATP – energy for your muscles to contract!
Starting the night before competition and all throughout the day, your meals should consist of whole food carbohydrate sources so that your muscles, liver and blood are all pumped full with glucose/glycogen! Foods like whole grain breads and pastas, rice, sweet potatoes, quinoa and fruits are all great sources of energy to eat throughout the day!
My go-to fuel also includes dried fruit (Steve's Paleo Goods Dried Strawberries), fruit leather, smoothie/fruit pouches (found in the baby food aisle), and oat bars (like my homemade ones).
Meals
It can be easy to rely on supplements and bars throughout the day as nerves and exhaustion keep your stomach in knots.  Real food, like some of the carbohydrate options mentioned above, paired with lean proteins like eggs, chicken or lean turkey, can help you recover between the long, heavy events to hit the next one with your full potential! Vegetables are slower to digest so it may be tough to stomach unless you have a longer break (2 hours or more) between events, but are a great source of anti-inflammatory phytonutrients that can help muscles recover as well!
When to eat
The day/night before your competition, make sure you have a good sized meal of vegetables, proteins and some whole food carb sources.  Get plenty of sleep the night before as well by going to bed as early as you need to allow yourself to get up early to get some breakfast in before your big day!  Preparing some overnight oats is a good option if you want to wake up and grab & go on your way out or if you're staying in a nearby hotel.
Depending when your breakfast was compared to your first event, you may need a quick boost before you hit the Clean Ladder (Open/Scaled Division) or Down & Out Chipper (Elite).  Get a kick of energy from a pre-workout supplement like Purus Labs Condense (but not too much pre workout or else you might be over stimulated and miss your lifts!) and some quick-digesting energy like the smoothie pouches or dried fruits.  The Elite division starts out with a longer Chipper-style workout which athletes will definitely need to make sure they're going into their workout with full energy!  Refuel shortly after the event as well to get ready for the next round!
When it's time for Synching Feeling, the 2nd Event of the day for Open/Scaled, you and a teammate will be hitting it hard for a short period of time so depending on your hunger level and if you've refueled properly after Event 1, you may just need a small serving of the quick digesting carbohydrates. For the Elite Division, the Snatch ladder is up next so you will absolutely need to be fueled up to hit max effort weights!!
After Event 2, the Open/Scaled Division will want to get their real-food meal in because they are hitting the Down, Up & Out Chipper next!  Going into a longer workout like this without replenishing your fuel sources earlier throughout the day is just asking to hit a wall after your first Assault Bike sprint! Don't leave your team hanging – get a meal in after event 2 and refuel once more before event 3.  Sip on some Aminos (Strawberry Lemonade are my favorite – use kearns20 at checkout) throughout this break as well to replenish your electrolytes and help your muscles recover as much as possible!
Elite Division will get to go home for the day to return on Sunday to finish out their competition weekend with 2 more events plus a final.  As tempting as it always is to totally binge out the night after a competing day, try to keep meals similar to what you would have on your average night between training days (but maybe a bit larger) so that you are ready to hit it big again on Day 2 and not feel bogged down by greasy foods!
Elites start the day with 2 quick AMRAPS, just some 6 minute sprints, so a big breakfast to fuel that will be necessary!  The 4th event, and last if you don't make it to the final, is a burner.  You will need to refuel that blood glucose after event 3 because it will surely be depleted and you are going to need some more for the KB Front Squats and heavy Power Cleans!  Then, if you've followed these guidelines and are fit enough to make it into the finals, you better make sure you have replenished one last time. You'll be sore and tired for sure and won't have long to prepare for this final so be sure you can control the things that you can like maintaining your strength and endurance throughout proper fuel and hydration!
Regardless of your division, once you finish your competition, you've deserved a big fun meal!  Regardless of what you were able to eat that day you will still be at a caloric deficit and need some serious recovery!  Pick something tasty and celebrate your accomplishments! Best of luck to all of the competitors!